Pets are welcome at PEI Cottages with some conditions.
Pets are NEVER to be left in our cottages unattended (unless crated- and NEVER for more than 3 or 4 hours).
You must "pick up" after your pet if on our lawns .
Pets should be leashed /controled, so as not to interfere or disturb other guests.
We DO charge a pet surcharge of $25 per stay
We think this is a very reasonable policy.
Levi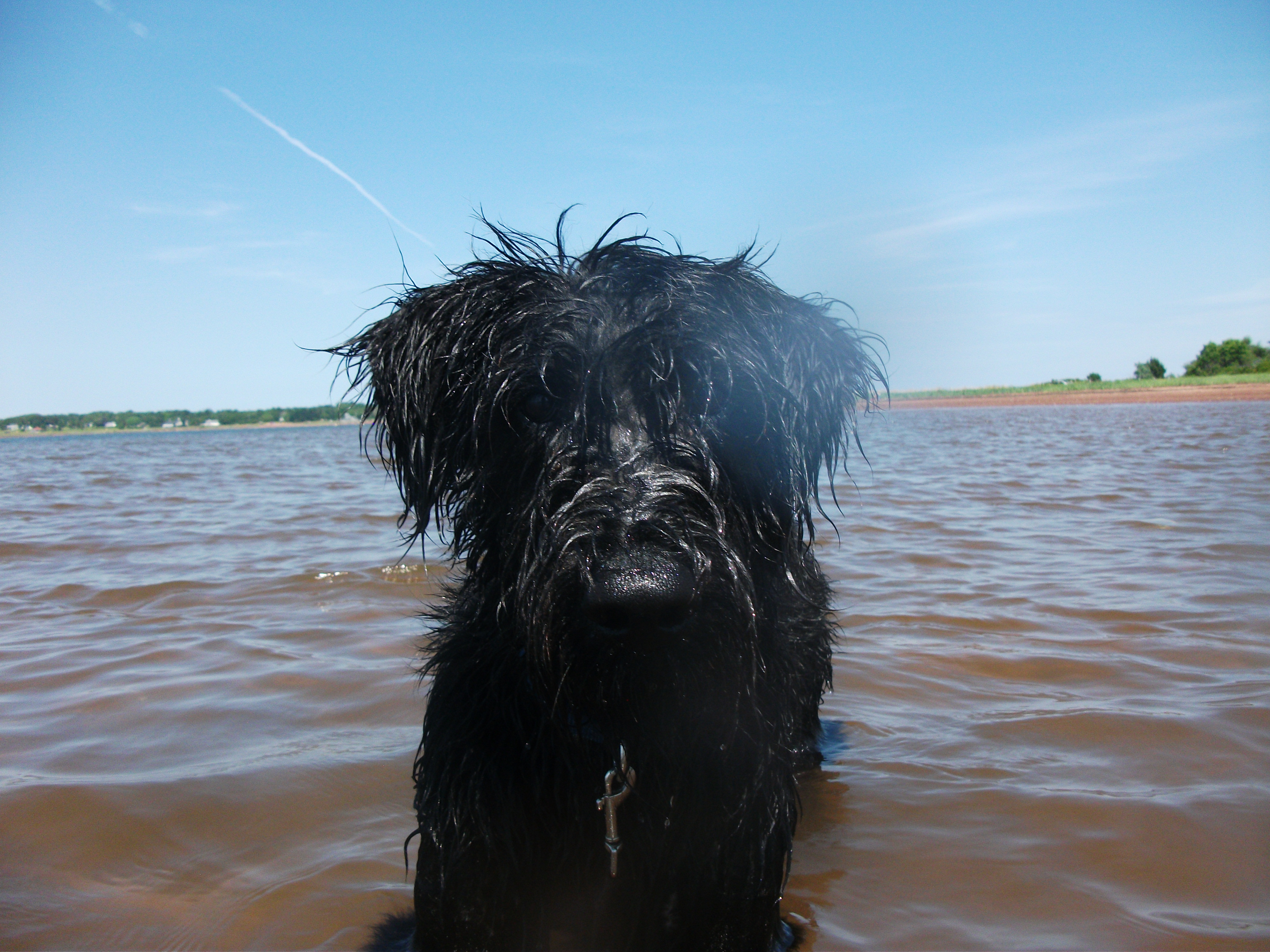 Spook and Boo on PEI Cottages beach -1997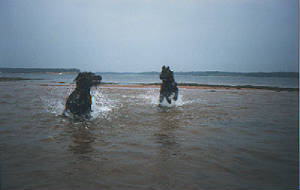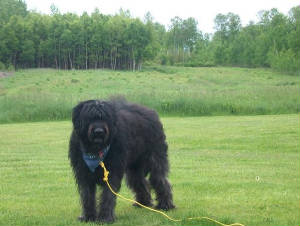 Baloo ( "Blue") May 5 2000 - Nov 7 2011 Veteran of 4 Central American road trips !
Bubba - Our Great Pyrenees property guardian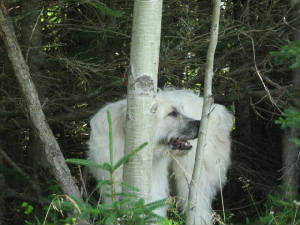 July 24, 2007 (?) - June 16, 2016